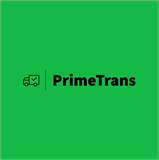 Logistics Account Manager - Team Lead
Ոլորտ`
Լոգիստիկա, Տրանսպորտ
Աշխատանքի հայտարարության վերջնաժամկետն ավարտվել է
Description
Prime Trans - a dynamically growing freight forwarding company is looking for an Account Manager/Team Lead to join the management team within the Logistics and Operations department. This position will lead by example and assist the employees within their team to develop the team members and grow their transportation business. This role requires great communication skills, energetic personality, and a strong work ethic. The ability to comprehend complex situations and foresee what needs to be accomplished to achieve success is essential to this position.
We are providing
Clean MC with long history record and dedicated drivers
Independent Brokerage firm trusted by top Carriers
Responsibilities
Close collaboration with an experienced management team based in USA
Manage and oversee assigned employees and their customer accounts under general guidance of management team from USA
Ensure the team operates in accordance with the regulatory guidelines, defined company policies and procedures
Responsible for logistics risk management and mitigation (delays, network capacity, costs, performance and processes)
Expand logistic services by providing exceptional service and finding ways to solve customer needs on a daily basis from quoting to delivery and beyond
Identifies process gaps and make immediate recommendations and corrective actions to policies logistics operation process
Support the development of new and continually improve existing logistics processes and solutions
Work alongside the freight brokers and assist in building the relationship with the customers and carriers
Build strong relationships with customers and carriers by staying in constant communication to ensure day-to-day and long-term needs are met
Demonstrate industry knowledge and ability by applying the competency in new or complex situations
Leverage organizational skills to manage multiple customers and partner request all at once
Handle confidential material appropriately given from team members and information communicated from top management
Work collaboratively with other departments to properly manage business process and needs including but not limited to onboarding, quoting, pricing, customer and carrier relations
Ensure our clients are receiving an exceptional level of customer service
Requirements
Min 2 years of previous management and/or leadership experience within the transportation and logistics industry required
Fluent in English, both written and verbal
Excellent written, verbal, and interpersonal communication skills
Ability to multitask and prioritize throughout the workday while remaining focused and organized
Solid organizational and analytical skills with strong attention to detail
Effective interpersonal skills, including proven ability to listen, comprehend, communicate clearly and effectively to obtain positive results
Ability to work independently and in a collaborative team environment
Willing to step up and help on last minute projects or assist team members
Comfortable working in a professional business environment
Strong work ethic, self-motivated, and proven sales drive
Confident decision-making skills, and ability to maintain composure in stressful situations
Strong sense of urgency to complete tasks in order to thrive in a fast-paced work environment
An entrepreneurial attitude and growth mindset
Additional Notes
Working hours: 16:00 - 02:00
Working days: Monday - Friday
A competitive high salary is guaranteed.