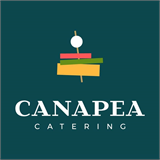 Customer Support Specialist
Industry:
Sales, Business Development, Customer Support, Client Care
Employment type:
Full Time
Salary:
Monthly
150,000-200,000 ֏
Work schedule:
Six-day workweek
Work experience:
Mid level
Description
Are you a proactive problem solver with a passion for delivering exceptional service? We're seeking a Customer Support Specialist to join our dynamic team at a leading catering company in Armenia. As a key player in our fast-paced environment, you'll play a pivotal role in ensuring seamless event planning, catering coordination, and food delivery services.
We look forward to welcoming you to our team of dedicated Customer Support Specialists.
Responsibilities
Respond to customer inquiries via phone, email, and chat, providing timely and accurate information about our catering and food delivery services.
Assist clients in selecting the perfect menu options for their events, considering dietary preferences, guest count, and budget constraints.
Collaborate with internal teams to guarantee successful event execution, from menu customization to timely delivery.
Resolve any issues or concerns, striving to exceed customer expectations and maintain our reputation for excellence.
Maintain a comprehensive understanding of our offerings and stay updated on menu changes and company policies.
Requirements
Excellent communication skills in English and Armenian, both written and spoken.
Customer-oriented mindset with a genuine desire to assist and ensure client satisfaction.
Strong organizational skills to manage multiple orders, deliveries, and inquiries simultaneously.
Problem-solving ability to address unexpected challenges and find efficient solutions.
Prior experience in customer support, event planning, or hospitality is a plus.
If you're ready to contribute your skills to a dynamic team and make a significant impact on events and celebrations across Armenia, we'd love to hear from you. Join us in creating memorable experiences through exceptional catering and food delivery services. Apply now to be a part of our growing family!
Additional Notes
Our Company is an equal opportunity employer. All qualified applicants will receive consideration for employment without regard to race, color, religion, sex, national origin and will not be discrimin
working schedule
morning shift : 8:00 - 17:00
Day shift: 12:00 - 20:00
Evening shift: 16:00- 00:00
How to apply?
Log in or send your resume