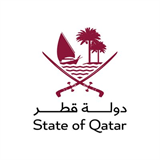 Industry:
Government, Non Commercial
Employment type:
Full Time
Work experience:
Mid level
Job posting has expired
We are hiring a translator
What is expected:
• Deliver translations in Armenian, English, and Arabic languages.
• Ensure accuracy and ability to meet deadlines.
• The job requires a higher linguistic education.
• At least 1 year of work experience in a similar job.
• Mastery of Armenian, English, and Arabic Languages.
• Computer knowledge (MS Word, Excel).
All interested candidates are invited to submit their resume and a cover letter in English.