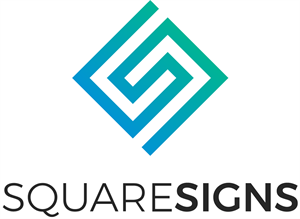 Bid Specialist - night shift
Industry:
Engineering, Procurment, Import, Export
Employment type:
Full time
Work schedule:
Five-day workweek, Night shift, 8 hour shift
Work experience:
Mid level
Summary
We are the official Armenian Subsidiary of Square Signs LLC, USA. We are a full-service sign manufacturing company, that designs, manufactures, permits and installs all kinds of commercial signs and displays for clients all over the USA.
We are seeking for an experienced Bid Specialist to join our team.
As a Bid Specialist, you will be responsible for managing the bid process and preparing winning proposals for our company. This includes researching and understanding client needs, developing proposals that meet those needs, and managing the bid process from start to finish.
The ideal candidate will have strong research and analytical skills, excellent writing skills, a strong understanding of bid management processes, and the ability to work effectively under deadlines.
The job is on the night shift - to work with USA clients and our USA team directly.
Working hours are 18:30 – 03:30. We work from the office.
Responsibilities
Manage the end-to-end bid process with the supervision of the Bid Manager, including researching, planning, preparing, and submitting bid proposals.
Collaborate with cross-functional teams, including sales, marketing, production, and finance, to gather necessary information for bid responses.
Conduct a comprehensive analysis of bid requirements, ensuring a thorough understanding of client needs and expectations.
Develop and write persuasive, high-quality bid documents, tailored to specific client requirements and in accordance with company guidelines.
Monitor the markets and potential clients' procurement activities, and track bid opportunities, ensuring timely responses and adherence to deadlines.
Stay updated on industry trends, market developments, and competitor activities
Participate in calls, presentations, and meetings with clients, as required, to present and discuss bid proposals.
Requirements
Bachelor's degree in business administration, marketing, or any other related field
Good experience in bid management, proposal writing, or a similar role
Great written and good verbal communication skills in English with the ability to craft clear, concise, and compelling proposals
Good understanding of bid processes and methodologies
Experience with government bid procedures can be a plus.
Experience in construction and manufacturing industries can be a plus
Attention to detail and deadlines
Strong analytical and research skills
Proficiency in Microsoft Office Suite
We offer competitive Salary and compensation packages and opportunities for professional growth in a dynamic and fast-paced environment.
If you are interested in joining us, please send your CVs to our email.
How to apply?
Log in or send your resume