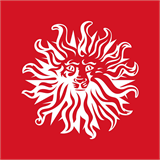 Industry:
Marketing, Advertising, PR
Employment type:
Full time
Work schedule:
Five-day workweek
Work experience:
Mid level
Նկարագրություն
We are hiring an SM Manager with a passion for Social Media advertising who wants to expand his/her knowledge in the Digital world. If you're dedicated and ambitious, Publicis Armenia is an excellent place to level up and expand your professional knowledge.
Պարտականություններ
- Manage clients' social media accounts
- Generate, edit, publish, and share engaging content daily (e.g. original texts, photos, videos, stories, etc.)
- Actively communicate with client teams
- Design and implement social media strategy to align with business goals
- Participate in creative brainstorming sessions
- Help in the creation of digital campaign messages, content for the campaigns, and other marketing communications
- Boost/promote posts on Social Media Platforms
- Analyze promotional campaigns for paid social / do the reporting
- Communicate with local influencers (communication, idea generation/content creation)
Պահանջներ
- +2 years of proven work experience as a Social Media Specialist
- Full understanding of social media platforms
- Excellent Excel and presentation skills
- Hands-on experience in content management
- Excellent copywriting skills
- Knowledge of online marketing channels
- Hands-on experience with Ads Manager
- Excellent communication skills
- Knowledge of Armenian, English, and Russian
Հավելյալ նշումներ
Job is full time, from 10:00-19:00
How to apply?
Log in or send your resume