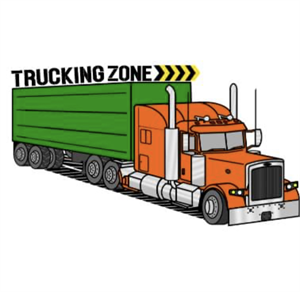 Shipping Coordinator / Dispatcher
Industry:
Logistics, Transportation
Employment type:
Full time
Work experience:
Mid level
Job posting has expired
Description
Global Auto Transportation is a leading Auto Transport company established in 2006. Since then we have been trusted with the transportation of over 850,000 vehicles across the country. Our team is proud to stand among the top five Car Movers in the market. THIS IS NOT A REMOTE JOB! Please, include your resume while applying for this position. We will ONLY consider FLUENT ENGLISH-SPEAKING candidates. We are seeking a highly motivated and dedicated dispatcher/sales representative to join our dynamic and professional team. The individual who will be considered for the position will be responsible for communicating with clients and drivers over the phone, presenting them with a pre-calculated quote and negotiating shipping terms, as well as booking and scheduling orders directly with shippers (absolutely no double brokering) You will only answer incoming or warm calls from shippers. You will make reservations for shippers and post it onto America's national board for truck companies to accept the reservation. NO DOUBLE BROKERING.

We will train you!
Responsibilities
Process orders received via telephone, fax, or email
Assist customers over the phone with scheduling and all other inquiries
Negotiate and book shipment while developing rapport with customers
Communicate and update customers regarding orders, pricing, pickup and delivery deadlines, etc.
Proactively pursue new prospects and existing customers to increase sales
Communicate with truck drivers to arrange to pick up and deliver of loads
Ongoing monitoring of pickups and drop-offs to ensure timely delivery
Requirements
FLUENT IN ENGLISH – SPEAKING, AND LISTENING
Effective negotiation skills
Ability to multi-task and yet be detail-oriented
Excellent verbal and written commination skills
Responsible, reliable, honest and professional
Excellent organizational, filing and follow up skills
Ability to work under pressure and in a fast-paced environment
Ability to work in a team under minimal supervision
Sales and customer service experience
Must pass English Proficiency Test to be considered
Proficient in Microsoft Office
Sales experience
Customer service experience
Additional Notes
Compensation:
$1,500 to $2,500 a month
No Double Brokering

Employment type:
Full-time 18:00-04:00