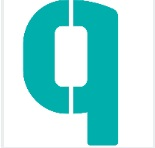 Senior Compliance Officer
Industry:
Other, Accounting, Finance, Banking
Employment type:
Full Time
Work schedule:
Five-day workweek
Job description:
Equiti is a pioneering fintech firm and world-class provider of multi-asset fintech products - from liquidity solutions to in-house tech hubs to online trading platforms. With over 400 global specialists in 9 languages, Equiti provides clients with access to individual, professional, and institutional brokerage services in Europe, the Middle East, and Africa. At Equiti, we believe that financial opportunities can unlock potential for everyone, everywhere. We're on a mission to deliver accessible online trading products around the world through education and accessibility.
Think finance is stuffy? Think again.
We see Equiti as a new breed of broker, and we are on the lookout for talented individuals who can perform and excel in a dynamic and innovative working environment. We would like to welcome a detail-oriented.
Senior Compliance Officer in our office in Armenia.
The Senior Compliance Officer is responsible for Undertaking AML and sanction/PEP screening, on-boarding due diligence checks and ongoing monitoring ensuring that consistent processes are followed in line with global strategy and requirements whilst working and guiding staff in all respect of regulatory compliance.
Job responsibilities
Responsible for advising the Board and Executive leadership establishing and coordinating a framework for the prevention of money laundering and financial crime.
Manage KYC- account opening for the new and existing clients.
Perform client due diligence to ensure that all accounts are in accordance with the Compliance policies and procedures
Clear of ongoing monitoring alerts and transaction monitoring alerts
Liaise with the Regulators and implementing new CBA (Central Bank Armenia) instructions. Dealing with customer complaints, reviewing, filling, replying to claim letters in accordance with CBA and company internal regulations ,including performing the Firm's Complaints Management Function
Draft, Maintain and update the Firm's Compliance Policies and Procedures including Compliance Manual, Compliance Monitoring Programme (CMP) as well as other related documents.
Assest the money laundering risks faced by the business through periodic risk assessments and taking the appropriate action following the receipt of an internal STR/SAR (Suspicious Transaction Report/ Suspicious Activity Report).
To be vigilant in relation to identifying potential suspicious behavior and investigating potential suspicious activity and, where appropriate, produce a report and make the relevant notifications to the relevant authorities .
Act as a point of contact to answer all questions of senior management and employees dealing with Anti-Money laundering. Ensure all staff are adequately trained in Compliance related topics.
Keep abreast of national and international applicable AML, ant-fraud or other related laws, regulations and guidance, as well as providing compliance consultation to the Company on those matters․
Work on firm-wide special projects.
Required qualifications
Excellent research & analysis skills required to find, examine & interpret relevant regulations, laws & rules.
Problem solving & critical thinking skills are needed to identify compliance issues, risks, & problems and develop solutions around them.
Strong technical proficiency, verbal & written skills to relay information effectively.
Ability to be detail-orientated to meet deadlines & achieve compliance standards.
Professional English language
Professional certification, such as CAMS
Willingness to pass qualification exam during reasonable time of period, if such required by regulatory body.
3+ years of relevant compliance officer, compliance manager or similar working experience
Bachelor's degree in Business administration, Economics, or any related field. A masters degree is preferred.
Required candidate level: Senior
Additional information
Each of our offices has its special perks; be it 'no ties', free lunches, charity events, or a hybrid work policy – but whenever you walk into an Equiti office, you're sure to see a friendly face. We encourage international collaborations and always keep our eyes open to how we can do more.
The benefits you can expect at your Equiti workplace include:
Competitive salary package
Performance-based bonus
Medical insurance coverage for employees and family members
Smart working options
Employee wellness initiatives
Personalized career development
Company lunch in the office
Regular company events
With energy, drive, and imagination, there's no limit to where your career can go at Equiti. With a diverse workforce and geographical spread of offices, we strongly support career development initiatives as well as provide a range of opportunities for professional and life experiences.
Equiti is an equal opportunity employer.
"Equiti" refers to a group of companies consisting of seven regulated financial services companies licensed to operate in the respective jurisdictions of their incorporation, in addition to our tech and marketing hubs. Equiti has presence in Africa, Europe, and the Middle East.
Soft skills
Written communication skills
Problem solving
Detail-oriented
Analytical skills
How to apply?
Log in or send your resume