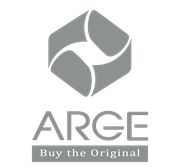 Industry:
Administrative, Clerical, Sales, Business Development
Employment type:
Full time
Work schedule:
Five-day workweek
Description
ARGE BUSINESS LLC is looking for a motivated person to join our Team. If you are young, positive, and pro-active, give us a chance to meet you!
Responsibilities
Coordinate, systemize and analyze pre-results of sales
Supervise efficient transition of advertising materials
Realize analysis of sales process rate and in time inform sales team of those results
Prepare and provide daily, weekly, monthly and annual sales reports
Implement forecast budget for realization of necessary and planned sales stimulating stocks and prepare reports
Create customers data base for each sales representative
Development of business plans with strategically important customer
Follow internal regulations of the company
Implement and achieve goals set by Sales Department in correspondence to own competence
Requirements
Higher education
Professional experience in analogical position is preferable
Experience in working with reports
Computer program literacy: MS Office (advanced level of Excel)
Excellent knowledge of Armenian, Russian and English languages;
Additional Notes
Benefits:
Medical Insurance
Annual Bonus
Free Coffee, Snacks and Lunch
Employee Events & Activities
How to apply?
Log in or send your resume