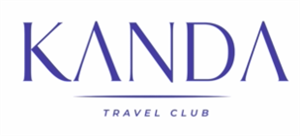 Industry:
Tourism, Hospitality
Employment type:
Full time
Work schedule:
Five-day workweek
Work experience:
Not required, Junior, Mid level
Description
We are looking for detail-oriented reservation agents to assist our customers with their booking needs. You will provide various planning and booking services, including answering customers' questions, making travel suggestions, and booking rooms and tickets.
To be successful as a Reservation Agent you must be able to work with minimal supervision and have excellent customer service skills. Additionally, you should be able to up-sell and have excellent knowledge of deals and savings available to customers.
Responsibilities
Assisting and advising customers who may be choosing from a variety of travel options.
Making reservations for customers based on their various requirements and budgetary allowances.
Checking the availability of accommodation or transportation on the customers' desired travel dates.
Helping plan travel itineraries by suggesting local tourist attractions and places of interest.
Processing payments and sending confirmation details to customers.
Sorting out any issues that may arise with bookings or reservations.
Selling and promoting reservation services.
Answering any questions customers might have about the reservation process.
Up-selling, when appropriate, by informing customers of additional services or special packages, such as tour tickets, travel insurance, or upgraded seats/accommodations.
Providing support to customers who may need to amend or cancel a reservation.
Requirements
Excellent attention to detail and organizational skills.
Good communication, customer service, and interpersonal skills.
A basic understanding of Geography.
Strong computer skills.
Knowledge of Armenian, Russian and English Languages
Additional Notes
Monday to Friday
How to apply?
Log in or send your resume