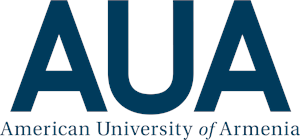 Regional Coordinator in Dilijan
Industry:
Administrative, Clerical, Executive, Upper Management
Employment type:
Full time
Work schedule:
Five-day workweek
Job posting has expired
American University of Armenia (AUA) Open Education
Regional Coordinator in Dilijan
Organization: American University of Armenia
Job Title: Regional Coordinator in Dilijan
Contract type: Full-time (40 hours per week)
Job Location: Dilijan, Tavush Marz, Armenia
Application deadline: January 26, 2023
The American University of Armenia (AUA) Open Education (OE) Program plays a key role in the growth and prosperity in the communities in Armenia, Artsakh, providing the essential infrastructure and networks throughout these communities. For OE, it is paramount that rural communities have equal access to knowledge and skills and are engaged in university-public-private partnerships. This will enable them to solve complex challenges, attract people and companies, and create economic prosperity in their communities. AUA OE is focusing on multiple areas of learning, including languages, tourism and hospitality, environmentally-friendly transportation and circular economies, leadership and management, sustainable/resilient agriculture, women's entrepreneurship, as well as data science and information technologies.
The OE Regional Coordinator in Dilijan will be responsible for coordinating AUA Open Education programs and activities in Dilijan working closely with OE team and under the supervision of the Director of Open Education.
Job Duties
Education Programs and Courses
Coordinate AUA Open Education programs and activities in Tavush region
Working closely with AUA Open Education team identify regional development priorities making linkages with AUA strategic priorities, formulate regional needs as reality lab problems to link to centers of excellence for solutions;
Advertise and promote AUA Open Education Program in Tavush region. Enable regional local capacity development based on regional program development needs, conduct market research, identify market demand for courses and particular needs of the region;
Register those who are interested in Open Education courses and assist in completing application forms, gathering application forms and filing;
Maintain a qualified instructor pool locally, recommend new instructors and staff;
Develop partnerships with local and regional government, NGOs and the private sector;
Regularly update web pages and social media outlets of AUA Open Education in Tavush program;
Ensure the provision and protection of equipment and technical personnel for required activities;
Prepare acceptance acts for the instructors;
Assist in the preparation of grant requests and funding continuation from outside sponsors as well as proposals;
Ensure implementation of policies and practice;
Perform other related duties as assigned by the immediate supervisor.
Testing Center
Coordinate Testing Center activities, insure successful test delivery;
Act as a supervisor to administer tests as needed;
Build and train a capable and talented team of Test Center Administrators;
Consistently evaluate performance, provide coaching and direct performance feedback.
Skills & Qualifications
3-5 years of relevant experience;
Graduate degree preferably in Economics, Business Administration, Public Administration, Political Science or related fields;
Database management skills, knowledge of CRM;
Fluency in English, Armenian, and Russian (knowledge of other languages is a plus);
Excellent interpersonal and team building skills with an ability to work in a fast-paced changing environment;
Ability to work with a variety of constituencies.
How to apply: Curriculum Vitae, cover letter with the names and contact information for three referees should be sent to the mentioned email addresses with the subject heading "Regional Coordinator in Dilijan" until January 26, 2023. Only shortlisted applicants will be notified for interview.
AUA is an equal opportunity employer and is committed to an active non-discrimination program within the institution