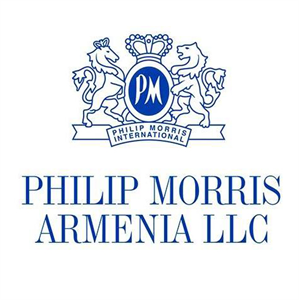 Industry:
Administrative, Clerical, Customer Support, Client Care
Employment type:
Full time
Work experience:
Not required
Philip Morris Armenia, on behalf of its Partner, is looking for a Receptionist with a Linguistic University degree (preferably) and a minimum of some professional experience in Administrative roles is preferable, together with fluency in Armenian, English and Russian and excellent command of MS Office Programs.
Job responsibilities
More specifically, you will:
Serves visitors by greeting, welcoming, and directing them appropriately.
Notifies company personnel of visitor arrival.
Maintains security and telecommunications system.
Informs visitors by answering or referring inquiries.
Directs visitors by maintaining employee and department directories.
Maintains security by following procedures, monitoring logbooks, and issuing visitor badges.
Keeps a safe and clean reception area by complying with procedures, rules, and regulations.
Supports continuity among work teams by documenting and communicating actions, irregularities, and continuing needs.
Receives, sorts and distributes daily mail/deliveries
Arranges travel and accommodations
Performs other clerical receptionist duties such as filing, photocopying, transcribing and faxing
Required qualifications
Qualifications / Skills:
Proven work experience as a Receptionist, Front Office Representative or similar role
Proficiency in Microsoft Office Suite
Hands-on experience with office equipment (e.g. fax machines and printers,)
Professional attitude and appearance
Solid written and verbal communication skills
Ability to be resourceful and proactive when issues arise
Excellent organizational skills
Multitasking and time-management skills, with the ability to prioritize tasks
Customer service attitude
Education, Experience, and Licensing Requirements:
University/college degree is an asset
Experience with CCTV and Access Control systems is an asset
Language requirements:
At least intermediate English and Russian level is required (both written and verbal)
Additional information
What we offer:
You will work in a truly international environment;
You will get unique development opportunities;
You will enjoy building your network among highly professional colleagues;
You will get a competitive level of compensation & social package
If you are interested in this vacancy and you meet the requirements, please send your CV.
How to apply?
Log in or send your resume