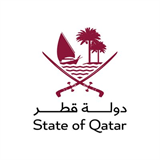 Industry:
Marketing, Advertising, PR, Government, Non Commercial
Employment type:
Full Time
Work experience:
Mid level
The Embassy wishes to recruit a PR officer to support the Embassy's public diplomacy work.
The position requires:
A deep knowledge of the Armenian landscape in all aspects.
A high degree of professionalism with good oral and written communication and organizational skills.
Excellent written and verbal communication skills in both English and Armenian.
Bachelor's degree in Public Relations, Communications, or a related field.
Proven experience as a PR Officer.
Strong interpersonal skills.
A demonstrated ability to handle multiple projects and deliver results.
Display good judgment and sharp attention to detail.
An enthusiastic and creative mindset.
All interested candidates are invited to submit their resume and a cover letter in English.