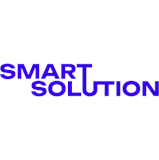 Partnership Account Manager (Arabic Speaking)
Industry:
Sales, Business Development
Employment type:
Full Time
Work schedule:
Five-day workweek
Work experience:
Not required, Junior, Mid level
Open to international applicants
Job posting has expired
Description
We are looking for those who are fluent in Arabic language. Individuals who are motivated and ambitious enough to achieve daily, weekly, and monthly targets while creating and managing strong partnerships aligned with our company's goals.
Responsibilities (Your tasks)
1. Routinely oversee partner activities to ensure their alignment with company's objectives.
2. Initiating contacts
3. Develop relationships
4. Provide regular reports to the board of management
5. Stay vigilant by monitoring market trends, identifying opportunities, and recognizing potential threats.
Requirements (What we expect)
1. Proficient in sales and marketing practices.
2. Strong teamwork and communication skills.
3. Capable of building and sustaining a global network of contacts.
4. Analytical and problem-solving abilities for partnership analysis and decision-making
5. Fluent in both written and spoken Arabic language.
6. Effective multitasking and meeting project deadlines.
7. Negotiating skills
What we offer:
• Great learning potential
• Fixed salary+competitive bonuses
• Hybrid working and working from home allowance
• Daily free meal
• An open-minded corporate culture in a fast-growing company