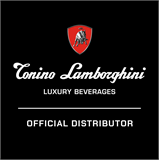 Online Sales Development Executive
Industry:
Marketing, Advertising, PR, Sales, Business Development
Employment type:
Full time
Work experience:
Mid level
Job Description
Online Sales Executive sells products via the internet instead of face to face with a customer.
Duties and Responsibilities
Online Sales Executive functions and roles including:
Learn details about our product and service offerings
Create digital marketing strategy
Plan, implement and monitor the company's Social Media strategy in order to increase brand awareness, improve Marketing efforts and increase sales.
Finding leads and conducting the necessary follow-up to meet sales quotas.
Address any questions or issues customers may have
Communicate with customers to understand their requirements and needs
Offer solutions based on clients needs and capabilities
Update client records
Track and document calls and sales
Requirements / Skills / Qualifications
Online Sales Executive skills and qualifications:
Bachelor's degree in marketing, business or a related field.
Must be detail-oriented with a strong work ethic for remote positions.
Computer proficiency and SMM skills are critical.
An outgoing individual is an excellent fit for this opportunity.
Outstanding customer service skills are vital even in this virtual setting.
Online advertising skills such as Google Ads and Meta Ads will help drive sales and improve your chances for advancement.
How to apply?
Log in or send your resume