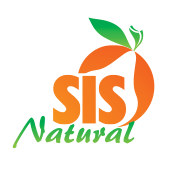 Industry:
Marketing, Advertising, PR
Employment type:
Full time
Work experience:
Junior, Mid level
Description
We are looking for an enthusiastic Marketing and Sales Specialist to help us in our overall marketing efforts. You will be an integral part of the development and execution of marketing plans to reach targets from brand awareness to product promotion. If you're hard-working and dedicated, "SIS Natural" CJSC is an excellent company for you. Don't hesitate to apply.
Responsibilities
Conduct market research (collect data on market competitors, including prices, product sales and sales campaigns, as well as marketing and distribution methods) and identify trends

Assist in outbound (cold-calling, cold-emailing/spamming, direct mail, billboards, event sponsorships, tradeshow presentations, advertising through TV, radio, print and online or through in-person contact) or inbound marketing (content development, optimization etc.) activities by demonstrating expertise in various areas

Manage relationships with external vendors to ensure high-quality and timely execution of marketing programs, and to ensure competitiveness

Collaborate with marketing and other professionals to coordinate brand awareness and marketing efforts

Plan and execute initiatives to reach the target audience through appropriate channels (social media, e-mail, TV etc.)

Undertake individual tasks of a marketing plan as assigned

Negotiate with key partners for increasing sales in abroad markets.
Requirements
Bachelor's degree in marketing, communications, or a related field

1-3 years of experience in marketing

Must have strong organizational skills, as well as attention to detail

Excellent written and verbal communication skills, as well as outstanding copywriting and proofreading skills

Firm grasp on various marketing platforms, channels, and best practices, including social, digital, and email marketing
Must be a self-starter and able to independently move projects forward, prioritize tasks, and meet deadlines
Must have strong analytical skills to analyze metrics and create reports
Must have a high level of creativity

Occasional travel (at your request, not required)
Additional Notes
Interested candidates are encouraged to submit a CV with a note "Marketing Specialist" in the subject line of the message. The Company thanks all who express interest in this opportunity, however only those selected for an interview will be contacted.
How to apply?
Log in or send your resume