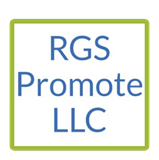 Marketing / Sales Specialist
Industry:
Marketing, Advertising, PR, Sales, Business Development
Employment type:
Full time
Work experience:
Not required
Job posting has expired
Description
American Based IT Company is looking for driven individuals who can read, write, and speak fluent English.
Must be familiar with Facebook & Instagram. Sales experience.
Comfortable speaking to customers on the phone, and text messages.
Responsibilities
* Great Knowledge of English language
* Team player
* Fast Learner
* Working Hours 17:00 to 2:00 (Monday to Friday)
* Pay is salary + Commission + Bonuses
Requirements
education
work experience
Additional Notes
If you are interested in the mentioned position, please send your CV․