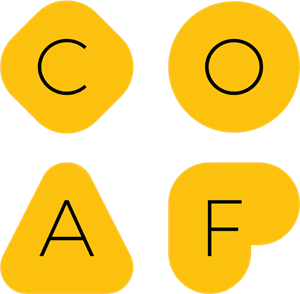 Child Development Instructor
Industry:
Education, Training, Instruction
Employment type:
Full time
Work experience:
Mid level
Job posting has expired
YOUR ROLE
If you are an active and creative professional who is experienced in working with children aged 3 to 6 years old, then COAF SMART Center's Child Development Instructor's role is a perfect role for you. Your duties will include:
Implementation of Child Group Development and Early Learning Programs (50%)
Conduct group development work with preschool children․
Conduct ongoing assessments of the children to identify developmental disorders and peculiarities.
Ensure a safe, creative and imagination-boosting working and learning atmosphere.
Create individual development plans for each child and fill in the relevant documents by generating an electronic database.
Develop and implement various group development programs․
Work with Parents (30%)
Prepare different materials for the development of parenting skills and conduct exercises, and meeting discussions on upbringing, child development and overcoming problems with the parents.
Regularly inform parents about the work with children by making them direct participants in the activities.
Conduct personal meetings with parents in order to inform them about the success, and progress of the child and discuss joint work programs.
Individual Consultation (20%)
Conduct individual consultations with preschool children.
If necessary, provide parents with individual consultations about the difficulties of the child and ways to overcome them.
YOUR TEAM
You will be joining the large team of COAF SMART Programs and will work under the leadership of the team manager.
YOU
We're expecting your best and require that:
YOU KNOW ( Knowledge )
Main areas of child development, psychology of childhood age since you have a higher education in the fields of Psychology, Preschool or Special Education.
Universal inclusiveness policy․
The formal education policy of Armenia․
Languages: Armenian (required), English, and Russian are a plus.
YOU CAN ( Skills)
Provide high-quality psychological services, since you have more than 2 years of work experience, particularly with children.
Develop and implement various psychological, and developmental programs with preschool children․
Organize, prioritize & multitask.
Work effectively under pressure and meet tight deadlines.
Integrate technology in the classroom and use it as an analytical tool.
Effectively collaborate with multidisciplinary team members to ensure maximum results and a holistic approach.
Collaborate closely with community preliminary schools and health facilities.
YOU ARE ( Attitude )
Creative & innovative.
Life-long learner.
Responsible & accountable.
An action taker & a fighter.
Initiator and motivated․
WE ARE
Children of Armenia Fund (COAF) is a non-profit, non-governmental organization that employs community-led approaches to improve the quality of life in rural Armenia, with a particular focus on children and youth. COAF's target development areas are education, health, social and economic development. COAF launched its programs in 2004, starting in one village and expanding to 66 villages in Armavir, Aragatsotn, Lori, Gegharkunik, Shirak, and Tavush regions.
Since 2015, COAF has developed and started implementing SMART Initiatives. COAF SMART is designed to advance a generation across the rural world through education that will benefit individuals, societies, and the environment. COAF SMART is an exemplary model of development and will be replicated in other regions and communities throughout Armenia. The first COAF SMART Center was inaugurated on May 27, 2018 near the village of Debet, Lori Region.
Note: COAF is a growing nonprofit working within a dynamic system. Our team must be agile as we grow in scale. We are looking for teammates who are resilient and adaptive.

WE OFFER
A life-changing work experience
A job that you'd be passionate about
Competitive salary
A comprehensive health insurance package
25 paid vacation days per year & additional paid flex hours
Career development opportunities
Free English classes per need
Performance-based bonus
Positive and creative work environment
WE ARE WAITING FOR YOU
The application deadline is 30.11.2022 (EOD).
The organization conducts a day-to-day review of the applications, depending on the results of which, the hiring process and selection of the appropriate candidate can be carried out before the deadline.

* Attention. This is a temporary job.
* The applicants with the mentioned qualifications from Lori region will be given an advantage among equal candidates.