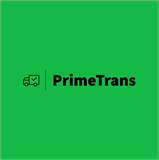 Industry:
Logistics, Transportation
Employment type:
Full time
Work experience:
Mid level
Job posting has expired
Description
Prime Trans - a dynamically growing freight forwarding company is looking for highly motivated and organized candidates to join our team of professionals as a Freight Agent. We are providing
MC with clean record long history and dedicated drivers
Independent Brokerage firm trusted by top Carriers
Responsibilities
Perform freight services according to company regulations
Generating leads and attracting new prospects, and developing a sales pipeline
Identifying and selecting reputable and safe carriers for freight services
Providing customers with shipping quotes
Negotiate contracts with carriers in a manner that optimizes profits. Booking orders with carriers
Assisting to prepare carriers for loads
Tracking and reporting status of loads to customers collaborating with shippers, carriers and dispatchers to manage scheduled collections and drop-offs
Keeping accurate records of relevant activities.Resolve freight discrepancies in a timely manner
Updating customers on the status of shipments, and assisting with other inquiries
Respond to customer concerns and queries professionally
Maintain a positive and productive relationship with customers
Maintaining current knowledge of market trends in the transportation marketplace
Requirements
Proven working experience as a Logistics Specialist for min 1 years
Fluent in EnglishProficient with Microsoft Office Tools
Excellent problem-solving abilities
Excellent communication and negotiation skills, both verbal and written
Outstanding people and skills
Demonstrated ability to meet sales targets
Ability to multitask in a dynamic, fast-paced environment
Additional Notes
Working hours: 16:00 - 02:00
Working days: Monday - Friday
A competitive high salary is guaranteed.