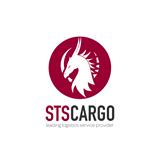 Industry:
Logistics, Transportation
Employment type:
Full Time
Work schedule:
Five-day workweek
Work experience:
Not required
Open to international applicants
Job posting has expired
Description
Logistics Specialist with good communication and organizational skills needed
Very good level of English
Willingness and/or ability to work at night (from 16.00-01.00)
Good communication skills
High sense of responsibility
Responsibilities
Procure new business opportunities from loads, using persuasion techniques for retention.
Negotiate prices and coordinate goods transport, communicating with freight companies to facilitate shipments.
Identify reputable carriers for freight service usage.
Develop and manage long-term customer relationships through effective issue resolution and dynamic engagement.
Notify customers of load and delivery updates.
Maintain meticulous records of prior shipments, including ingoing, outgoing, and stored freight.
Contact customers with competitive shipping quotes.
Requirements
Bachelor's degree in relevant fields
Additional Notes
working schedule (from 16.00-01.00 )