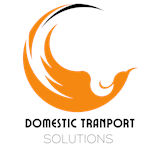 Industry:
Logistics, Transportation
Employment type:
Full time
Salary:
500,000 - 2,000,000 ֏
Work schedule:
Five-day workweek
Work experience:
Not required, Junior, Senior
Description
Logistics in Innovative inc is looking for Logistics Dispatchers
- Our team is searching for a hard working individual to join us.
Familiarity with phone etiquette, customer service, and
documentation practice.
Little knowledge of transportation and trucking industry, rest will be provided by trainings.
We assure you a fun, healthy environmental work place.
Responsibilities
Keep in touch with drivers regularly
Solving minor issues that may come up
Handling all things related to order status and related concerns with customer.
Requirements
Knowledge of English
Ability to speak comfortably with customers/drivers
Must be responsible & handle multiple projects
Quick learning skills
Stressfulness and Willful Qualities
Benefits
Employee discounts, rewards, and bonuses
Being legally registered employee
Unlimited Growth opportunity
Flexible schedule
Free Training
Additional Notes
Working Hours: 16:00 -02:00
How to apply?
Log in or send your resume