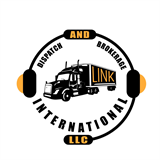 Industry:
Administrative, Clerical, Logistics, Transportation
Employment type:
Full Time
Work schedule:
Five-day workweek
Work experience:
Mid level
Open to international applicants
Description
Link International LLC is looking for people with Energy, Intelligence and a Need To Succeed.
We are a dispatch Company that provides businesses and consumers throughout the United States with Delivery in all states as well as Warehouse & Logistics Solutions. We are one of the best growing companies in the industry.
Excellence in service and safety are the company goals.
To help us manage our extraordinary growth, we are currently looking for Logistics Dispatcher and Assistant.
As a dispatch associate, you will be tracking, assisting and finding freights for tracking drivers.
Responsibilities
Focus on customer needs and expectations.
Develop healty and long term relationships with all Customers and Carriers.
Find valued cargos for the Carriers over United States.
Operates and verify accurate client information and update accordingly.
Must have the ability to work in a fast pace multifaceted environment.
Responsibility is important in the workplace.
Must be able to multi-task in a fast paced environment.
Must handle stressful situations.
Requirements
Position requires an effective English communication skills, written and verbal as the position will work with our internal as well as external clients.
Work experience in this field is a MUST.
English language is a must.
Call center experience a plus.
Team player with ability to motivate others.
Computer literacy is required.
Additional Notes
Our work starts at 16:00 sharp every day. Once your daily task is completed you may leave the office. We do not ask to stay at the office if your job is completed.
How to apply?
Log in or send your resume