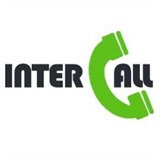 Industry:
Logistics, Transportation
Employment type:
Full time
Work schedule:
Five-day workweek
Work experience:
Not required
Job posting has expired
Description
US-based companies are inviting individuals to provide services in Logistics industry, ensures smooth operation by coordinating work with customers and carriers.
If you are not afraid to constantly talk on the phone, we are waiting for you! :)
Working hours: 4 PM - 1 AM
Responsibilities
Collaborating with brokers, carriers and dispatchers to manage scheduled pick-up and drop-offs
Organizing load dispatching
Tracking status of loads
Follow up with the process
Carrying out other assignments related to key responsibilities.
Requirements
Fluency in English
High sense of responsibility and punctuality
Good team player
Strong problem-solving skills
Computer literacy
Additional Notes
Working hours: 4PM-1AM