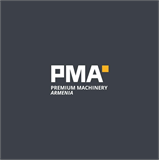 Industry:
Sales, Business Development, Customer Support, Client Care
Employment type:
Full Time
Work schedule:
Six-day workweek
Work experience:
Mid level, Senior
Job posting has expired
Description
Premium Machinery AM is hiring a motivated team member to fill the vacant position of Corporate Sales Representative.
Responsibilities
Maintaining relationships with current clients and identifying new business opportunities with them
Calling on existing clients to promote new products, services, or special offers
Meeting with potential clients to determine their needs and interests in order to develop a tailored sales strategy
Following up with existing clients to ensure they are satisfied with the company's products or services, and working with them to identify new opportunities for growth
Presenting products or services to potential clients in order to generate interest and leads
Selling products or services to businesses through phone calls or face-to-face meetings
Building relationships with potential clients to learn about their needs and interests so that they can be addressed in future sales pitches or proposals
Recommending new products or services to existing clients to increase business opportunities with them
Communicating with other members of the team to coordinate sales efforts
Ability to work with CRM system
Requirements
Higher education
Account & Territory management
Identifying sales opportunities and overcoming challenges
Managing Customer Relationships
Budgetary control & financial forecasting
Management of CRM systems, spreadsheets and creating customer proposals
Use of IT-based business systems.
Fluent knowledge of English or Russian.
Additional Notes
Working days: Monday - Saturday
Working hours: 9:30 - 18:30
Interested and eligible candidates can apply by sending their resume to the given email address.