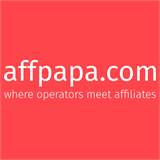 Industry:
Marketing, Advertising, PR, Human Resources
Employment type:
Full Time
Salary:
Monthly
150,000-250,000 ֏
Work schedule:
Five-day workweek
Work experience:
Not required, Junior, Mid level
Open to international applicants
Description
We are looking for an energized team member with excellent knowledge of English language to join our young team. A HRM will be responsible for hiring excellent team-mates,oversee staffing policies, improve employee retention and motivate staff through creating employee wellness initiatives.
Responsibilities
Manage the staffing process, including recruiting, interviewing, hiring and onboarding
Ensure job descriptions are up to date and compliant with all local, state and federal regulations
Develop training materials and performance management programs to help ensure employees understand their job responsibilities
Create a compensation strategy for all employees based on market research and pay surveys; keeps the strategy up to date
Investigate employee issues and conflicts and brings them to resolution
Use performance management tools to provide guidance and feedback to team
Ensure all company HR policies are applied consistently
Maintain company organization charts and employee directory
Partner with management to ensure strategic HR goals are aligned with business initiatives
Maintain HR systems and processes
Analyze trends in compensation and benefits
Design and implement employee retention strategies
Requirements
Effective verbal and written communication skills
Demonstrated proficiency in the Microsoft Office suite
Knowledge of a broad range of human resource strategies and practices, including compensation, performance management, safety, hiring and employee relations; able to apply these strategies and practices in compliance with employment regulations
Ability to create a culture of diversity, inclusivity, collaboration and teamwork
Experience with analyzing data to guide strategic employment planning
How to apply?
Log in or send your resume