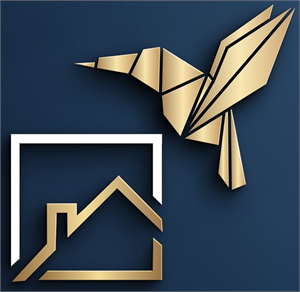 Industry:
Human Resources
Employment type:
Full time
Work schedule:
Six-day workweek
Work experience:
Mid level, Senior
Job posting has expired
Description
We are looking for an HR Manager who will take ownership of all HR matters across the company from recruitment to performance reviews, wage reviews, disciplinary action, learning and development, and other HR-related processes.
Responsibilities
HR Management- Recruitment:
Develop and implement HR strategies, systems, and tactics aligned with the overall business strategy,
Support current/ future business needs through the development, engagement, motivation, and preservation of human capital,
Employee branding,
Consistently recruiting excellent staff,
Develop job descriptions and make regular updates if needed,
Interview the candidates and perform any necessary testing.
Develop, organize, coordinate and implement the full cycle of the onboarding process, handle onboarding checklists, and communicate with employees,
Identify the development needs of the staff, assign appropriate training, develop the process of the performance management system for the staff, and evaluate the result of the training programs,
Nurture a positive and effective working environment,
Manage the employee off-boarding process, implement exit interviews and create employee turnover statistics.
Organizational Development:
Improve organizational effectiveness, assess the existing processes involving people within an organization, align individual behaviors with the company's strategy, structures, objectives, procedures,
Help promote organizational values throughout the workplace and amongst the workforce, build a thriving corporate culture,
Create organizational structure, which will help to improve the efficiency of working processes,
Create and implement motivational schemes of appropriate organizational structure and performance evaluation system.
HR Administration
Prepare HR documents,
Conducting performance and wage reviews.
Developing clear policies,
Creating clear and concise reports related to HR metrics,
Provide support to employees in various HR-related topics such as leaves and compensation and resolve any issues that may arise.
Requirements
Higher Education,
At least 2 years of work experience as an HR Specialist,
Knowledge of English and Russian languages,
Excellent communication skills (verbal and written),
Good knowledge of Microsoft Office,
To make sure that the candidate has read the job announcement in its entirety, please write the following code in the subject line of an email- 555, next to the job name.
Required soft skills:
Negotiation skills, e-mail correspondence,
Polite attitude towards management, team, and candidates,
Organizational skills, fast orientation,
Goal-oriented, result-oriented approach,
Time management, sense of responsibility,
Ability to present information accurately and competently,
Creative/ analytical thinking,
The initiative, desire, and ability to learn new things,
Work ethics,
Empathy, adequacy, tact, positive thinking,
Ability to work in a team and independently,
Self-disciplined, self-motivated, proactive individual with high emotional intelligence.
Additional Notes
We offer a competitive salary commensurate with experience
Working days and hours: Monday-Saturday: 10:00-19:00.