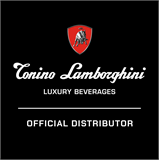 HORECA Sales Representative
Industry:
Sales, Business Development, Procurment, Import, Export
Employment type:
Full time
Work schedule:
Six-day workweek
Work experience:
Mid level, Senior
We are seeking a dynamic and results-driven HORECA (Hotel/Restaurant/Café) Sales Representative to join our team. As a HORECA Sales Representative, you will be responsible for driving sales growth and building strong relationships with hotels, restaurants, cafes, and other hospitality establishments. Your primary goal will be to increase product visibility, secure new business opportunities, and maximize revenue within the HORECA sector. The ideal candidate should have a proven track record in sales, strong communication skills, and a thorough understanding of the hospitality industry.
Responsibilities:
Develop and execute a strategic sales plan to achieve sales targets within the HORECA sector.
Identify and prospect potential HORECA customers, including hotels, restaurants, cafes, bars, and catering companies.
Build and maintain strong relationships with key decision-makers and influencers within the HORECA industry.
Conduct regular sales visits, presentations, and product demonstrations to showcase the features and benefits of our products.
Actively negotiate and close sales deals, ensuring favorable terms and conditions for both parties.
Collaborate with the marketing team to develop promotional strategies and materials tailored to the HORECA segment.
Stay up to date with industry trends, competitor activities, and market developments to identify new business opportunities.
Provide exceptional customer service by addressing customer inquiries, resolving issues, and ensuring customer satisfaction.
Monitor sales performance, analyze market trends, and provide regular sales reports and forecasts to the sales manager.
Coordinate with the logistics and operations team to ensure timely and accurate delivery of products to HORECA customers.
Represent the company at industry trade shows, events, and conferences to network and build brand visibility.
Qualifications:
Bachelor's degree in business, marketing, or a related field.
Proven experience in HORECA sales or a similar B2B sales role, preferably in the food and beverage industry.
Strong knowledge of the HORECA sector, including an understanding of customer needs, preferences, and industry dynamics.
Excellent communication and negotiation skills, with the ability to build rapport and maintain long-term customer relationships.
Proactive and results-oriented mindset, with a demonstrated ability to meet and exceed sales targets.
Self-motivated and able to work independently, managing time and priorities effectively.
Strong analytical and problem-solving skills to identify customer needs and propose tailored solutions.
Proficiency in using CRM software and other sales tools to track customer interactions, manage leads, and monitor sales activities.
Flexibility to travel frequently within the assigned territory and attend industry events as required.
Valid driver's license and clean driving record.
If you are a passionate sales professional with a deep understanding of the HORECA industry and a drive for results, we invite you to join our team as a HORECA Sales Representative. Help us expand our reach and establish strong partnerships within the hospitality sector while contributing to the growth and success of our company.
How to apply?
Log in or send your resume