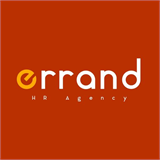 Industry:
Education, Training, Instruction, RD, Science
Employment type:
Full time
Descreption
Errand HR's partner preschool is looking for headteacher in Yerevan. The headteacher would be working with a dynamic team within the Oxford
International Curriculum frames that allow them to have the flexibility and use a
creative mindset for their classes. The Oxford International Curriculum is a new
approach to teaching and learning focused on wellbeing, which places joy at the heart
of the curriculum and develops the skills that learners need for their future academic,
personal, and career success. Thus, the school values the input of its teachers in the
learning process and their professionalism, readiness to be totally immersed into the
multicultural environment, open-mindedness, and creative initiatives. The school
primarily caters to the needs of international and Armenian families who require
English-language schooling at the same time values the importance of the Armenian
language and a top-quality educational experience for their children.
RESPONSIBILITIES
Works with Teachers, Teacher Assistants and volunteers to use and develop their skills and abilities in planning and carrying out classroom activities;
Oversees day-to-day operation of the classrooms; including maintaining a harmonious and efficient work environment, ensuring breaks are taken at appropriate time, daily schedule is followed, etc.;
Takes the lead with classroom curriculum – Planning, Implementation and Evaluation, ensures lesson plans, curriculum plans, supply requests, etc., are completed on time and meets all deadlines;
Provides directions, when needed, for teaching staff/subs in classroom.
Is responsible for the evaluation of the overall quality of teaching and learning in the preschool and for monitoring practice across the preschool;
Ensures, in consultation with the CEO, the provision of an appropriate Early Years curriculum across the integrated provision;
Cooperates with other staff and classroom groups to maintain the smooth
functioning of the preschool, which at times may require changes to meet the needs of the children;
Assists in recruiting and orienting teachers, teacher's assistants, volunteers, providing them with guidance as needed;
Attends staff trainings and meetings, and board and parents' meetings as requested;
Assists with Families - orientation and communication;
Guides and facilitates activities of the children, including: daily activities, field trips, selecting and arranging equipment and materials in the classroom;
Maintains a comprehensive and ongoing portfolio assessment for each child, including weekly observations in each area, examples of the child's work, and a developmental assessment, etc.;
Guides children's acquisition of social skills;
Maintains a safe and healthy classroom environment. Assures that classroom equipment, furniture, materials, and supplies are properly maintained and stored;
Assists in conducting the daily health and environment checklist;
Completes and submits required forms and records in a timely and accurate fashion, e.g., lesson plans, time sheets, food logs, etc.;
Oversight:
− Reviews teachers' lesson plans, schedules, room arrangements and portfolio assessments to assure their accordance with preschool requirements;
− Delivers pre-service and monthly in-service training sessions to teaching staff;
− Leads responsibility for parent involvement in education
− Coordinates the adaptation/transition of children in the Preschool;
Performs other duties, as may be required.
Requirements
Master's or Doctoral degree in Education/Education Administration,
Must have a minimum five years' work experience teaching school-age children or
infant/toddler/kindergartener in preschool. The international and managerial
experience is required.
Has knowledge and experience in the early childhood education, developmentally
appropriate practice, and bilingual education.
Personal qualifications, such as: leading skills, solution-oriented approach, high sense
of responsibility, emotional maturity, passion for teaching, willingness to cooperate
with the aims of the program, respect for children and adults, flexibility, patience, good
personal hygiene, and physical and mental health which does not interfere with
responsibilities, unconditional love and care for kids.
An experience in collaborating with parents in the education of their children.
Proven ability to work effectively and professionally with adult staff, parents and
children
Excellent interpersonal and communication skills (oral and written)
Additional notes
All interested candidates are welcome to send their CVs to the email address.
How to apply?
Log in or send your resume