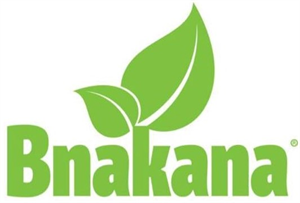 Head of Function - Commercial Director
Industry:
Production, Operations, Executive, Upper Management
Employment type:
Full time
Salary:
700,000 - 1,500,000 ֏
Work schedule:
Six-day workweek
Job posting has expired
Description
The organization needs a highly paid, experienced Commercial Director for the Company's products. BNAKANA Company was founded in 2018. Since its establishment, the company has been engaged in import and sales of food ingredients, medicine, baby food and other products. Our products are displayed in every market in Armenia.
In 2021, the company established a production with high-tech and digital equipments. More than 30 brands of products are produced here. Our products are exported to Russian Federation and Georgia. The main areas of production are: snacks, chips, dry bread, spices, etc. The product range of the company is distinguished by its high quality and clever price policy.
Responsibilities
Form a team of 30-35 people with 3 team leaders and 30 pre-sellers
Effectively lead the Sales and Marketing Department
Make strategic planning
Building and strengthening long-term relationships with management
Expand the sales of market
To strengthen the position of the organization
Build a motivated commercial team
Make commercial recommendations to the board of directors
Organize recruitment of good personnel
Organize an effective work plan for the employees
Communication and consultation with regional distributors of the company
Market research and development
Engage and connect of new partners
Maintaining loyal relations with clients
Development of brand positioning
Sales analysis
Travel and monitor sales in the regions of Armenia
Training and management of sales department employees:
Compilation and presentation of reports (weekly, monthly, annual reports)
Requirements
Leadership and organizational skills.
Form a team of 30-35 people with 3 team leaders and 30 pre-sellers
Knowledge of Armenian, Russian, English (desirable).
Higher education.
Computer knowledge
At least 5-10 years of work experience in the same or similar position is mandatory.
Excellent listening, negotiation and presentation skills
Ability to work and communicate with people.
Ability to negotiate.
Diligence and high sense of responsibility.
Ability to read and analyze financial statements and records
Selling skills and ability to teach them.
Ability to work flexibly and in a team.
Ability to go on a business trip in case of necessary
Own car
Additional Notes
Working hours: 9:00 - 18:00, 6 days:
Interested candidates can send their CVs to the mentioned email address.