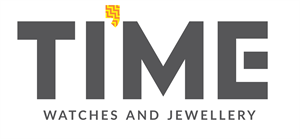 Industry:
Accounting, Finance, Banking
Employment type:
Full time
Work schedule:
Five-day workweek
Work experience:
Mid level
JOB DESCRIPTION: We are looking for highly responsible Group Financial Analyst, the person who can have a great contribution in our actively growing team by his/her enthusiastic work.
JOB RESPONSIBILITIES:
Coordinate Group financial planning, analytical, forecasting and reporting processes
Regulate accordance of the provided information to the basic principles of financial accounting and internal procedures
Control the full phase of an effective budgeting and financial reporting processes at the Group and Countries (Armenia, Georgia, Belarus) levels
Conduct timely and accurate analysis based on current results, provide forecasts and prepare scenarios
Manage costs of the Group companies based on the set budgets and approval matrix
Manage and consolidate monthly, quarterly, yearly and ad hoc financial reports at the Group and Countries level (budget variance, forecast, countries' benchmarking reports, analytical reports, etc.)
Asses financial risks and prepare preventive plan
Submit relevant reports accurately and on time.
REQUIRED QUALIFICATIONS:
University degree in Finance or other related fields;
At least 1 year of experience in Finance;
ACCA and/or CIMA certification will be an advantage;
Excellent knowledge of MS Excel;
Knowledge of 1C and Armenian Software will be an advantage;
Good knowledge of Russian and English languages;
Excellent communication skills and ability to work in a team.
How to apply?
Log in or send your resume