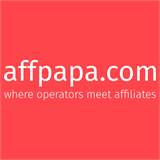 Industry:
Marketing, Advertising, PR, Art, Design
Employment type:
Full Time
Salary:
Monthly
200,000-400,000 ֏
Work schedule:
Five-day workweek
Work experience:
Mid level
Job posting has expired
We are looking for an energized team member with excellent skills of graphic and UI/UX designs. A rapidly growing and passionate team of experts area looking forward to welcoming their next sueprstar!
Responsibilities
Create graphic banners for the promotion of dozen entertaining brands in digital channels.
Generate ideas and design of advertising banners for media buying.
Design banners and headers for Facebook, Instagram, Youtube, emails.
Resizing, adaptation, localization of banners taking into account national characteristics and brand guidelines.
Take into conversion rates of banners to improve performance.
Requirements
At least 1 year of experience at designing
Experience in design for digital marketing.
Strong aesthetic skills with the ability to combine various arts, colours, fonts, layouts. Knowledge of font icons and how to integrate them into designs.
Experience in Photoshop, Figma, and InDesign, familiar with Adobe Illustrator. Retouching and colour correction skills are required.
Some experience in HTML5
Working understanding of iGaming industry in regulated markets would be a huge advantage
A deep understanding of UI/UX principles and the ability to apply them in your work
Experience working with a 12-column grid system (Bootstrap grid or similar)
Strong sketching and wireframing skills to effectively communicate design concepts
Attention to visual details.
Experience creating and managing libraries and style guides.
Ability to meet deadlines. Work iteratively, share results early and often.
Ready to receive feedback as well as include conclusions in design.
Familiar with AI tools such as Midjourney
Additional Notes
Working hours: 10:00 - 19:00 fixed
Not compatible with other positions.