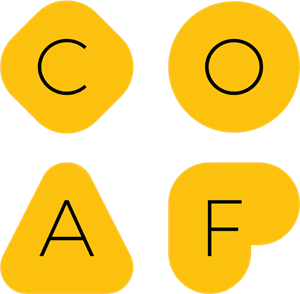 Industry:
Other, Art, Design
Employment type:
Full Time
Work experience:
Mid level
Job posting has expired
YOUR ROLE
If you are a creative professional who combines artistry, technology, and communication skills to create visual designs that communicate messages, ideas, and concepts for digital and non-digital platforms, so that the public can become as familiar as possible with COAF's activities, programs, culture and work in different communities of Armenia then the role of the Graphic Designer at COAF (Children of Armenia Fund) is a perfect role for you. Your duties will include:
DESIGN ELEMENTS CREATION (80%)
Design graphics to meet specific communication needs in accordance with corporate style.
Create infographics and other print materials such as presentations, brochures, 1-pagers that make complex ideas more accessible.
Test graphics across various media.
Create visuals for the website.
Design various social media formats such as posts, stories, other.
Design logos, illustrations and posters for various COAF programs.
CREATIVE (20%)
Come up with creative ideas for inspiring storytelling.
Follow design trends and bring innovative approaches to daily job.
YOUR TEAM
You will be joining the COAF Communications team and working under the leadership of the Communications Manager.
YOU
We're expecting your best and require that:
YOU KNOW
All the necessary design principles as you have higher education in the field and 3-5 years of professional design experience.
And can freely use Adobe Creative Suite, including Photoshop, Illustrator, and InDesign, Figma.
Typography, colour theory, and layout design.
Fluent Armenian & English.
YOU CAN
Multitask and work on several projects in parallel.
Have a digital creative mindset and out of box thinking.
Pay strong attention to detail and has the ability to deliver high-quality work on time.
Work independently under stressful conditions, and meet deadlines.
Be a team player and be comfortable with working in a fast-paced, open office environment.

YOU ARE
Responsible and ready to take the ownership
Result oriented.
Driven by data.
Ready to work within a dynamic team environment.
Open to taking constructive feedback and incorporating it into design work.
WE ARE
Children of Armenia Fund (COAF) is a non-profit, non-governmental organization that employs community-led approaches aimed at improving the quality of life in rural Armenia, with a particular focus on children and youth. COAF's target development areas are education, health, social and economic development. COAF launched its programs in 2004, starting in one village and expanding to 64 villages in Armavir, Aragatsotn, Lori, Gegharkunik, Shirak, and Tavush regions.
Since 2015, COAF has developed and started implementing SMART Initiatives. COAF SMART is designed to advance a generation across the rural world through education that will benefit individuals, societies, and the environment. COAF SMART is an exemplary model of development and will be replicated in other regions and communities throughout Armenia. The first COAF SMART Center was inaugurated on May 27, 2018 near the village of Debet, Lori Region.
Note: COAF is a growing nonprofit working within a dynamic system. Our team must be agile as we grow in scale. We are looking for teammates who are resilient and adaptive.
WE OFFER
A life-changing work experience
A job that you'd be passionate about
Competitive salary
A comprehensive health insurance package
20 paid vacation days per year & additional paid flex hours
Career development opportunities
Free English classes per need
Performance-based bonus
Positive and creative work environment
WE ARE WAITING FOR YOU
You have until June 10, 2022 (EOD) to apply.
The organization conducts a day-to-day review of the applications, depending on the results of which, the hiring process and selection of the appropriate candidate can be carried out before the deadline.