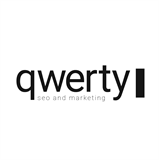 Industry:
Marketing, Advertising, PR, Art, Design
Employment type:
Full time
Work experience:
Mid level
QWERTY LLC is looking for a Graphic Designer to enrich our team and encourage them to build a successful career with us.
RESPONSIBILITIES
Advise clients on strategies to reach a particular audience,
Determine the message the design should portray,
Create images that identify a product or convey a message,
Social media banners,
Banner ads,
Email Marketing,
Use the appropriate colors and layouts for each graphic,
Contributes to team effort by accomplishing related results as needed.
SKILLS
Adobe Photoshop,
Adobe Illustrator,
Creativity,
Flexibility,
Attention to detail,
Communication skills,
Time Management skills,
Teamwork skills,
Technical skills
Knowledge of Motion graphics will be considered an advantage!
At least two-year experience is a must! Interested and matching candidates are requested to send their CVs.
How to apply?
Log in or send your resume