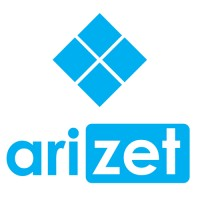 Industry:
Information Technologies, Software Development
Employment type:
Full time
Work schedule:
Five-day workweek
Work experience:
Mid level
Job posting has expired
We are seeking a talented and creative remote Graphic & Web Mid-level Designer (at least 2 years of experience) to join our team. In this role, you will be responsible for creating stunning designs for our digital products, including landing pages, social media graphics, marketing collateral, and other promotional materials. You will work closely with our product manager and developers to ensure that all designs meet our brand guidelines and exceed our customers' expectations. As a Mid-level Graphic & Web Designer, you will have the opportunity to develop your skills and grow your career in a fast-paced and collaborative environment.
Responsibilities
Create high-quality designs for websites, page layout, digital graphic
Create banners, landing pages and other promotional materials
Ensure all designs are precise and ready for development. You will create production looking designs and not mockups
Collaborate with product manager and developers to ensure all designs are consistent with our brand guidelines
Take ownership of design projects and see them through from start to finish
Ensure all designs are optimized for web and mobile devices
Stay up-to-date with the latest design trends and technologies
To perform market research and continuously explore new interactive technologies aimed at enhancing our online presence.
Requirements
Bachelor's degree in Graphic Design or a related field
At least 2 years of graphic designer work experience
Proficient in Adobe Creative Suite, including Photoshop, Illustrator, and InDesign
Experience with prototyping tools like Adobe XD and Figma
Understanding of A/B testing in order to review and optimize results
Strong portfolio showcasing your creativity, imagination and attention to detail
Pre-Intermediate level of the English language (both verbal & in writing)
Ability to manage multiple projects simultaneously and meet deadlines
We value creativity and encourage our designers to bring new ideas and innovative solutions to the table. If you are looking for a dynamic and challenging role in a company that values your input, we encourage you to apply for this exciting opportunity. As part of our team, you will have the chance to work alongside experienced digital marketers and developers and receive feedback that will help you grow in your career.
The role is a remote full time position, 160 hours per month
Flexible working hours
Weekends off
We value employee input and maintain a flat organizational structure to minimize bureaucracy