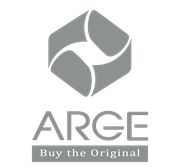 Financial Planning and Analysis Specialist
Industry:
Accounting, Finance, Banking
Employment type:
Full time
Work schedule:
Five-day workweek
Work experience:
Mid level, Senior
Description
ARGE BUSINESS LLC is looking for a motivated person to join our Finance Department.
You will be responsible for improving the analytical function of Finance and providing decision support throughout all business areas. If you are passionate about Finance and highly efficient, give us a chance to meet you!
Responsibilities
Provide financial support to country commercial function/contribution to planning meetings;
Participate/lead key initiatives such as discounts/direct marketing expenses productivity and efficiency management;
Be responsible for financial analysis and appraisal of all revenue streams;
Be responsible for financial analysis and appraisal of pricing, discounts and commercial policy;
Be responsible for financial analysis and appraisal of direct marketing expenses;
Manage customer profitability;
Support, analyze and recommend actions on commercial financial performance;
Lead the commercial planning and budgeting sub-process;
Be responsible for financial analyses of cost accounting;
Manage product profitability;
Perform other duties as may be assigned;
Requirements
Higher education, in Finance/Accounting, Economics or other related field;
At least 3+ years of work experience as a Financial Specialist, Financial Analyst, or relevant role;
Excellent knowledge of English and Russian languages;
Excellent knowledge of MS Office tools, particularly an advanced level of Excel and PowerPoint;
Ability to work independently, with limited required direction and guidance, and provide appropriate direction to other team members;
The ability to quickly and accurately review data from multiple sources;
Skills in communicating with foreign partners;
Strong analytical and time management skills;
Excellent interpersonal and communication skills;
Additional Notes
Medical Insurance
Annual Bonus
Free Coffee, Snacks and Lunch
Employee Events & Activities
How to apply?
Log in or send your resume