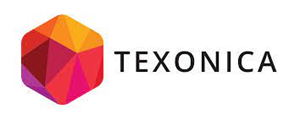 Ecommerce Google Ads Manager
Industry:
Marketing, Advertising, PR
Employment type:
Full time
Job posting has expired
Texonica is a fast-growing Google Ads Agency working with some of the biggest brands which products you can buy in stores your pass on your daily commute.
We are now searching for a highly motivated team member to join us as a Google Ads Account Manager & Strategist.
RESPONSIBILITIES
– Creating strategies and implementing them in the client's Google Ad account
– Monitor and present project updates to clients, or project team members
– Analyze client needs and goals to suggest plans of action
– High-level team management
– Client communications in form of messages and video calls (kickoff, audit, onboarding, communication & reporting)
– Recommending CRO improvements for the client's website
QUALIFICATIONS
– Experienced in executing paid media strategies for eCommerce brands.
– Proficient communication; Fluent in Written and spoken English
– Resourceful
–Take ownership of ad accounts & strategies and lead the relationship with the client.
REQUIREMENTS
2+ years of experience in:
– in Google Ads & Shopping campaigns
- Client Facing
- Agency Environment
- Handling e-com clients
- Google Certified
- Understanding marketing concepts

WHAT TO EXPECT
– Work in one of the fastest-growing industries (eCommerce) with some of its top brands
– Fully remote position with flexible working hours
– Be a part of a world-class friendly team that cares about your success
Website: texonica.com