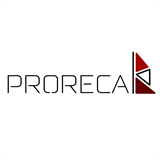 Digital Marketing Specialist
Industry:
Marketing, Advertising, PR, Executive, Upper Management
Employment type:
Full time
Work schedule:
Five-day workweek
Work experience:
Mid level
We are looking for an ambitious Digital Marketing Specialist, who can Manage all areas of digital marketing & social media distribution. This includes scheduling content, management and optimizing all posts for reach and engagement.
Responsibilities
Design digital media campaigns aligned with business goals
Coordinate the creation of digital content (e.g. website, blogs, press releases and podcasts)
Manage end-to-end digital projects
Establish our web presence to boost brand awareness
Maintain a strong online company voice through social media
Liaise with Marketing, Sales and Product development teams to ensure brand consistency
Suggest and implement direct marketing methods to increase profitability
Monitor ROI and KPIs - Stay up-to-date with digital media development
Requirements
1-3 years of social media management and content distribution
University degree in marketing, communications, relevant field, or equivalent experience
Experience in using all digital marketing tools
Experience in using google ads and google analytics
Strong communication, analytical and creative skills
A good understanding of how PPC fits in to the wider area of digital marketing
Interested and matching candidates are requested to send their CVs to the mentioned email.
How to apply?
Log in or send your resume