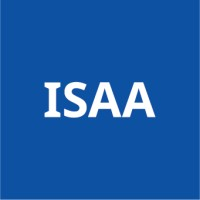 Industry:
Information Technologies, Software Development
Employment type:
Full Time
Work schedule:
Five-day workweek
Open to international applicants
Job posting has expired
The Information Systems Agency of Armenia is seeking a talented and motivated Data Analyst to join our Interoperability Department. In this role, you will play a crucial part in ensuring the efficient exchange of information and data among various government systems, contributing to the enhancement of public services and administrative processes. If you have a passion for data analysis, a strong understanding of data interoperability, and a commitment to improving government services through technology, we encourage you to apply.
Key Responsibilities:
Collaborate with cross-functional teams to understand data requirements and develop strategies for data exchange and integration.
Analyse existing data structures and formats across government systems to identify opportunities for standardisation and harmonisation.
Design and implement data mapping and transformation processes to ensure seamless interoperability between different systems.
Develop and maintain data models, schemas, and dictionaries to facilitate effective data exchange and understanding.
Work closely with stakeholders to define data quality standards and ensure data accuracy, completeness, and consistency.
Monitor data flows and identify and resolve any data-related issues or discrepancies in a timely manner.
Prepare and present data analysis reports, insights, and recommendations to support informed decision-making.
Stay updated with industry trends, best practices, and emerging technologies related to data interoperability and data management.
Qualifications
Bachelor's or Master's degree in Computer Science, Information Systems, Data Science, or a related field.
Proven experience as a Data Analyst, preferably with experience in data interoperability projects.
Proficiency in data analysis tools and programming languages such as SQL, Python, or R.
Strong understanding of data modelling, data integration, and data transformation concepts.
Familiarity with data exchange standards and protocols (e.g., XML, JSON, SOAP, REST).
Excellent problem-solving skills and attention to detail.
Strong communication and interpersonal skills, with the ability to work collaboratively in a team environment.
Experience in the government or public sector is a plus.
Fluency in Armenian and English languages.
If you are enthusiastic about leveraging your data analysis skills to improve the efficiency and effectiveness of government services, we encourage you to apply. Please submit your resume and a cover letter outlining your relevant experience and motivation for this role to info@818.consulting. Applicants complying with most of the requirements will have an advantage during the selection process.
About the Employer:
Open and quality data is a critical asset, translating into national wealth! Developing an advanced and secure environment, enablers, and infrastructure is a necessary precondition for transforming Armenia into an e-society and e-economy.
The Information Systems Agency of Armenia (ISAA) is responsible for ensuring the technological foundations and development of the digital state in RA.
BACKGROUND
The world is currently undergoing a fundamental digital transformation, whereby all aspects of our lives are currently data points. Therefore, the main challenge for governments globally is capitalising on the opportunities created by this vast amount of data, for example in personalised finance or medicine, without jeopardising personal or national security.
The Government of Armenia is firmly committed to embracing the digital agenda by creating the necessary institutional architecture to catalyse building a secure and thriving digital society and economy. Doing so requires the private, especially financial, sector to play a leading role in this process, and the current over-emphasis on e-government alone needs to change. Therefore, our mission is to build the necessary infrastructure and enablers for this digital society and economy, intended for shared use both by the private sector and the Government, with the explicit goal of improving the day-to-day life of Armenian people and businesses.
It is the Government's perspective that taking on this digitalization endeavour is not a luxury, but a necessity. Recent diagnostics by various international institutions and independent experts have found that further ad-hoc digitalization in Armenia, if taking place without the mentioned enablers and institutional architecture (e.g. digital identity, cybersecurity, data interoperability and governing standards), represents a serious threat to national security.
VISION
Open and quality data is a critical asset, translating into national wealth! Developing an advanced and secure environment, enablers, and infrastructure is a necessary precondition for transforming Armenia into the e-Society and e-Economy. The key mission of the digital society and economy would be to empower the population to continuously improve their lives and wellbeing, provide opportunities for the private sector to enhance competitiveness, and ensure greater efficiency and good governance of public institutions through the development and widespread use of ICT solutions built around citizen experience and lifecycle. These imply Seamless, Proactive, Convenient and Personalised services.