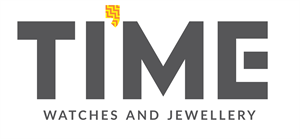 Customer Support Specialist
Industry:
Customer Support, Client Care
Employment type:
Full Time
Job posting has expired
JOB RESPONSIBILITIES:
Manage and implement the whole process of online sales, which include but not limited to:
Customers consultation
Orders registration
Deliveries planning and organization
Order acceptance, cancellation, product return or exchange processes coordination
Answering/calling back to all missed incoming calls, emails, messages (in all social media platforms) in a short terms,
Providing accurate information to customers (including information both about the products and questions about Company (working hours, stores, vacant positions etc.)
Maintaining the database of customers complaints and/or suggestions.
Take actions to continuously improve customer satisfaction;
Take actions to continuously increase online sales;
Cash management and its documentation related to online sales;
Responsible for:
Submit relevant reports accurately and on time.
REQUIRED QUALIFICATIONS:
Higher education,
At least 1 year of experience in a relevant field,
Excellent knowledge of Armenian, Russian and English,
Good knowledge of MS Word, Excel; knowledge of 1C is a plus;
Strong communication and negotiations skills;
Developed sales skills;
Ability to work under time pressure.