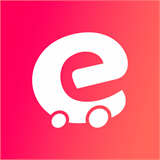 Customer Support Specialist
Industry:
Customer Support, Client Care
Employment type:
Full Time
Work schedule:
Five-day workweek, 8 hour shift
Work experience:
Not required
Job posting has expired
Job description:
Menu.am is the leader in the Armenian market in the field of online ordering. We're a young, dynamically developing international company, which provides its customers with online ordering services from restaurants and specialty stores through its menu.am a website and mobile application. In just eight years of work, we have achieved tremendous results in our field.
We expand our staff regularly, due to its aggressive development strategy. Diligence and exceptional devotion to our work is critical element of our success. Our mission is "Delivering joy. Every day!". And our team of professionals works tirelessly for the benefit of our customers and partners, whose number is also growing steadily. Our Customer Support Center department assists customers in the entire ordering process and participates in the company's quality control and continuous improvement of services.
We welcome a committed and customer-centric Customer Support Specialist to join our Customer Support team. You will communicate with the company's customers by answering inquiries and supporting customers. You will help build our reputation as a company that offers excellent customer support during all delivery and after-delivery procedures.
If you're passionate about the customer support process, we suggest you join our team of pioneers.
Job responsibilities
Respond to customer queries in a timely and accurate way, via phone, email, or chat
Identify customers' needs, clarify information, research every issue, and provide solutions and/or alternatives
Follow customer reviews on social media, connect with them to solve problems, make their experience more enjoyable
Keep in touch with customers to make sure their technical issues are resolved
Gather customer feedback and share it with our other departments
Meet personal/team qualitative and quantitative targets
Required qualifications
Previous experience in a customer support role is a plus but not required
Familiarity with online sales is a plus
Strong verbal communication skills along with active listening
Excellent problem-solving skills
Knowledge of English and Russian languages
Multi-tasking abilities: set priorities and manage time effectively
Patience when handling tough cases, customer focus, and adaptability to different personality types
High school certificate. The existence of higher education or the fact of existing / distance learning will be considered as an advantage.
Ability to work in shifts
Benefits
Bonus for successfully completing the internship
Monthly promo codes for registering delivery orders from our partners
Career growth
Regular salary review
Corporate events
Perks.
All interested candidates are welcome to send their CV to the mentioned e-mail.