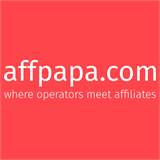 Content Writer - Excellent English Required
Industry:
Marketing, Advertising, PR, Copywriting, Content writing, Mass media
Employment type:
Full time
Work schedule:
Five-day workweek
Work experience:
Junior, Mid level
We are looking for a creative and passionate Content Writer with excellent knowledge of the English language to join our team. A Content Writer is responsible for adding value by actively engaging customers/stakeholders and maintaining a branding identity.
Job responsibilities
Research, source, write and edit original content․
Produce written assets․
Write fresh content based on research and brainstorming․
Contribute to internal written materials․
Be aware of the product and follow the company's overall tone of voice.
Research, plan, develop, create and write informative SEO content for the website․
Collaborate with design, digital, search and other teams to develop compelling, often unexpected, content plans․
Required qualifications
English language proficiency is close to native.
Strong writing skills and techniques․
Knowledge of SEO and Content Writing
Internet researching skills․
Skills to develop ideas derived from online/offline research․
Proofreading and extreme attention to detail․
If your profile meets the mentioned requirements send your CV.
How to apply?
Log in or send your resume