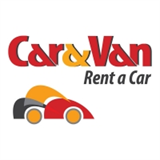 Industry:
Administrative, Clerical
Employment type:
Full time
Work schedule:
Five-day workweek
Work experience:
Mid level
Description
Car&Van Rent a Car is looking for an active and communicative Administrative Assistant interested in the sector of hospitality and tourism with a good command of English and Russian languages to deal with the tourists and foreigners visiting Armenia and interested in car rentals, to provide customer service by greeting and assisting tourists/customers and to respond to their inquiries.
Responsibilities
Dealing with customer and tourist inquiries about the availability and pricing of vehicles;
Taking reservations and explaining terms of the rental agreement to the guests and tourists renting vehicles, issuing it;
Answering phones, discussing rental conditions with foreigners/tourists and taking customer information;
Completing paperwork, taking payments;
Dealing with daily trilingual E-mail correspondence re car rental bookings;
Advising tourists visiting Armenia the sightseeing itineraries or historical places they may drive all around Armenia;
Providing a hospitable welcome to all the customers, foreigners and tourists visiting the office;
Carry out other job-related assigned tasks.
Requirements
At least a bachelor's degree;
Excellent verbal and written communication skills in English, Russian and Armenian languages;
Computer literacy with a good knowledge of Microsoft Excel and Word;
Ability to work in a team;
Problem-solving skills;
Excellent communicational skills;
Strong customer service skills;
High sense of responsibility.
Additional Notes
Working schedule: 5 days a week, 09:00 - 19:00
Free lunch indoors.
How to apply?
Log in or send your resume