You have successfully subscribed ․ You'll receive messages when company publishes new jobs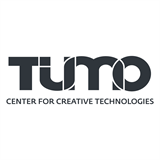 TUMO Center for Creative Technologies
Address:
RA, Yerevan, Halabyan 16
Number of employees:
151-500
About Us
TUMO, an initiative of Simonian Educational Foundation, is a free of charge after-school learning program for teenagers at the intersection of technology and design. Thousands of students attend TUMO on a regular basis and participate in its innovative, self-paced program. Its educational framework is based on a proprietary platform that promotes learning through interactive game-like levels, exposing users to increasingly challenging activities. TUMO's educational methodology is based on a large set of self-instructional activities that each of the Center's students assembles into a personal learning plan in the areas of animation, game development, web development and filmmaking. To learn more about TUMO Center for Creative Technologies, please visit: www.tumo.org
Our Values
TUMO is a new kind of educational experience at the intersection of technology and design.
At TUMO, teens learn because they want to. They're given the tools and knowhow they need to reach their maximum potential, and they chart their own learning path through hands-on activities, workshops and projects.
The TUMO learning program is made up of self-learning activities, workshops and project labs around 14 learning targets. Teens combine these into personal learning paths that adapt to their evolving preferences and rate of progress.
Benefits
Corporate events
Flexible working schedule
Medical insurance
Free parking
Paid day-offs
Jobs at TUMO Center for Creative Technologies
The company currently has no vacancies
Look for jobs
in similar companies or
subscribe
to TUMO Center for Creative Technologies page to receive notifications about vacancies posted by the company