You have successfully subscribed ․ You'll receive messages when company publishes new jobs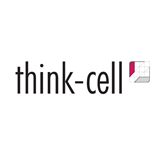 Address:
Chausseestraße 8/e, 10115, Berlin, Germany
About Us
think-cell is a fast-paced software company in Berlin, Germany, with a focus on developing graphics products that stand out from the crowd. More than 500,000 users world-wide rely on our software for their daily business as it makes creating graphical presentations so much easier, faster and more enjoyable. Among our customers are many renowned consulting companies and large international corporations.
Jobs at think-cell Software GmbH
The company currently has no vacancies
Look for jobs
in similar companies or
subscribe
to think-cell Software GmbH page to receive notifications about vacancies posted by the company