You have successfully subscribed ․ You'll receive messages when company publishes new jobs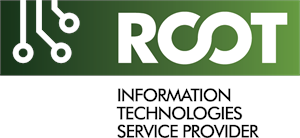 Address:
33 Halabyan street, 0038
About Us
ROOT ITSP Limited Liability Company was founded in 2003 and is specialized in providing services in IT sphere. Since its founding, ROOT ITSP cares about its customers and partners by providing professional consultancy and network design for enterprise and telecommunication networks, offers widest range of component parts for structured cabling and full range of cooling solutions, as well as power infrastructures and termination solutions for data center environments. We also regularly organize training courses for installer professionals. For more information, please visit: www.root.am.
Jobs at ROOT ITSP LLC
The company currently has no vacancies
Look for jobs
in similar companies or
subscribe
to ROOT ITSP LLC page to receive notifications about vacancies posted by the company