You have successfully subscribed ․ You'll receive messages when company publishes new jobs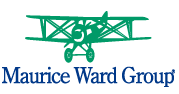 Address:
No 5, Hrachya Qochari, 0033 Yerevan
About Us
Established over 50 years ago in 1968, Maurice Ward Group now operates at over 40+ locations in 25+ European countries and provides global freight forwarding, warehousing, logistics & customs clearance solutions. The organization employs over 1000 staff across Europe. Maurice Ward LLC is the Back Office of Maurice Ward Group since May 2018, and Maurice Anthony Ward himself is the Director of the Back Office in Yerevan. Back Office is an integral part for the overall MW Group operations with a dynamic multi-lingual and multi-cultural team to support the ever-growing operations of MW Group across Europe and around the globe. Team in Back Office speaks Armenian, English, German, Dutch, French, Hungarian, Romanian, Spanish, Russian, Georgian, Persian, Hindi, Chinese and Arabic and supports MW Group by Consulting and Operation/Sales Support and PR and Marketing. What we do: The company is one of the top suppliers of logistics,  with a deep understanding of the trends & challenges within each industry. From this knowledge, we develop our technologies, logistics strategies, and management software solutions in order to maximize value for each of our customers. From SMEs up to Fortune 500 global corporations,  Maurice Ward Group serves many industries with its cutting-edge supply chain solutions. In today's competitive marketplace, all business units are looking for ways to maximize effectiveness, minimize capital expenditure and eliminate bottlenecks throughout their supply chain. Our logistics knowledge stretches across a wide range of industries to enable our clients to do just that. Maurice Ward Group provides comprehensive supply chain solutions to help customers realize their  business objectives, lower their costs and enhance the overall experience of your customer.
Jobs at Maurice Ward
The company currently has no vacancies
Look for jobs
in similar companies or
subscribe
to Maurice Ward page to receive notifications about vacancies posted by the company