You have successfully subscribed ․ You'll receive messages when company publishes new jobs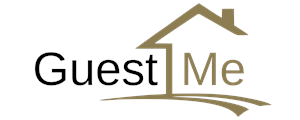 Address:
160/15 Antarayin street
About Us
GuestMe is marketplaces for unique, authentic places to stay and things to do, offering accommodations and activities, all powered by local hosts. Our portfolio has more than 1000 high standard properties, with 70% occupancy rates. An economic empowerment engine, GuestMe has helped hospitality entrepreneurs monetize their spaces and their passions while keeping the financial benefits of tourism in their communities. GuestMe promotes people-to-people connection, community, and trust around the world.
Jobs at GuestMe
The company currently has no vacancies
Look for jobs
in similar companies or
subscribe
to GuestMe page to receive notifications about vacancies posted by the company