You have successfully subscribed ․ You'll receive messages when company publishes new jobs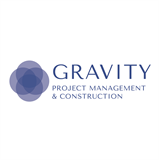 Address:
Երևան, Վահան Տերյանի փողոց, 8/44
Number of employees:
16-50
About Us
We construct, manage, develop and design commercial, industrial and residential property. Gravity LLC is a project management and construction company with a genuine passion for results. We combine four direction of operations: project management, construction, property development and business development. With Gravity's comprehensive scope of services our clients get a completely finished project through just one company.
Jobs at Gravity LLC
The company currently has no vacancies
Look for jobs
in similar companies or
subscribe
to Gravity LLC page to receive notifications about vacancies posted by the company