You have successfully subscribed ․ You'll receive messages when company publishes new jobs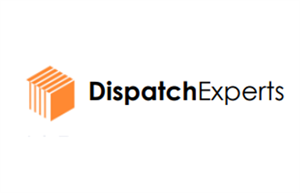 Address:
Արմենակ Արմենակյան 2/5
About Us
"Dispatch Experts" is committed to quality service above all else. We help thousands of Carriers & Owner Operators to streamline their operations and increase their cash flow. Dispatch Experts specializes in scheduling same-day shipments, which make up a large portion of our everyday business. Whether you have a last-minute slip-up or an opportunity. We provide complex inventory management and dissolutions so that our customers can focus on core business growth and optimization. When you apply to us you can rest assured that the professional truck dispatcher you are assigned to knows the trucking industry well and will go to bat to find you the best deals on loads. This goes beyond simply watching the load boards for the best loads but skillfully negotiating those loads with the freight brokers to get you the max out of them. To deliver the best service possible, we believe you must have transparency. You need visibility into your operations in order to know what's happening. Through years Dispatch Experts has accumulated a wide network of brokers and suppliers who entrust us to move their most lucrative loads. Our mission is to provide an unparalleled level of service to our diverse clientele, a competitive advantage to our partners, a success-driven, multicultural environment for our team members and to empower each of them to achieve the highest level of success. Carter will complete this mission by obeying customer, statutory and regulatory requirements and continually reviewing quality objectives to ensure we are meeting and exceeding our customer's expectations and demands.
Jobs at Dispatch Experts
The company currently has no vacancies
Look for jobs
in similar companies or
subscribe
to Dispatch Experts page to receive notifications about vacancies posted by the company