You have successfully subscribed ․ You'll receive messages when company publishes new jobs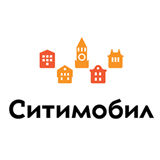 City Mobil Ltd.
22 subscribers
Address:
3 Moskovyan Street, Yerevan
About Us
City Mobil is a transport Company, steadily growing in the taxi market since 2009 due to the rapid development, intensive integration and continuous improvement of the services provided. City Mobil is a leading company of other taxi services in Moscow and Moscow region and maintains a leadership position for over 5 years. Website: http://www.city-mobil.ru/ Facebook: https://www.facebook.com/citymobiltaxi
Jobs at City Mobil Ltd.
The company currently has no vacancies
Look for jobs
in similar companies or
subscribe
to City Mobil Ltd. page to receive notifications about vacancies posted by the company