You have successfully subscribed ․ You'll receive messages when company publishes new jobs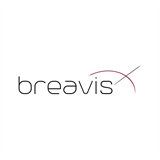 Address:
23/6 Davit Anhaght st., Yerevan 0069
About Us
Founded in 2006, Breavis has become a comprehensive organization that develops business strategies and solutions and consults clients based on proprietary research data. What we're good at is public opinion research and marketing communications which help decision-makers and businessmen to establish, evaluate, develop, and build a positive reputation around their persona and/or brand. Having near 15 years of professional experience, we have successfully implemented around 400 programs in various fields such as public administration, IT, Mining, agriculture, socioeconomics, finance, telecommunications, education, public health, etc. Our professional advice is based on our research data, the confidentiality of which is guaranteed by the corporate ethics of the Company and modern data storage solutions. We are a company that leads the innovation wave—our highly experienced professionals continuously push industry boundaries with new methodologies, approaches, creatives, and measurement technologies to help our clients succeed.
Jobs at Breavis Company
The company currently has no vacancies
Look for jobs
in similar companies or
subscribe
to Breavis Company page to receive notifications about vacancies posted by the company